Honoring Complete Chain by the minister of health Dr. Mahmoud Al Sheyab.
2017 Nov , 05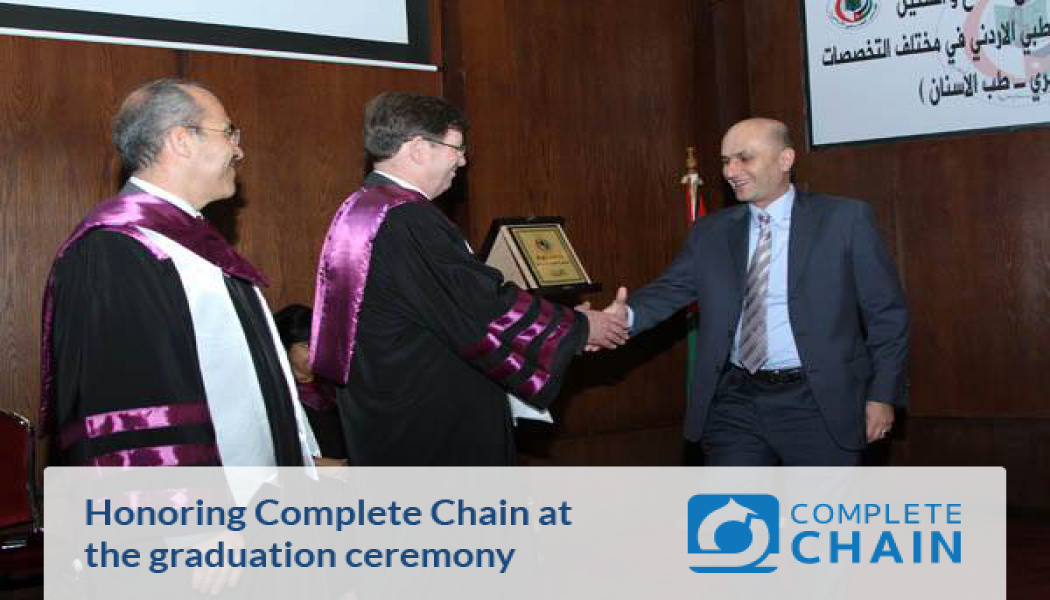 The Jordanian Medical Council (JMC) celebrated on Thursday 26/10/2017 the graduation of the sixty-ninth generation of the Jordanian Medical Council's certificate in various specialties under the patronage of His Excellency the Minister of Health.
The General Manager of Complete Chain, Dr. Osama Al-Dmour, was honored for the support provided by the company to the Jordan Medical Council in the technical and technological sector, also the logistics sector.
This honoring is because of the company's role in the development and the launch of the official website of the Jordanian Medical Council in September, and its role in the development of the electronic services system of the Council, which is expected to be launched at the beginning of the new calendar year.